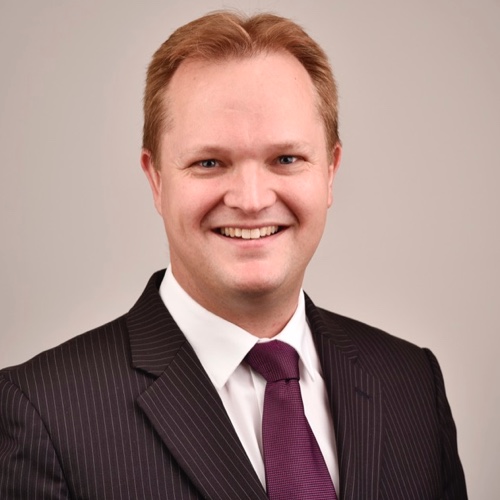 Dr David Bradshaw
Orthopaedic Surgeon
Hand & Wrist, Elbow, Knee
Dr David Bradshaw is an orthopaedic surgeon who offers private practice specialisation in hand & wrist, elbow and knee surgery.
Dr David Bradshaw graduated in medicine and surgery with honours from the University of Sydney in 2006. He trained in orthopaedic surgery in Sydney and across regional NSW hospitals, and obtained his Fellowship of the Royal Australia College of Surgeons (FRACS) in 2015. He was elected to Fellowship of the Australian Orthopaedic Association (FAOrthA) in 2016.
Dr Bradshaw also graduated with a bachelor of applied science (physiotherapy) from the University of Sydney in 2000, and initially practiced as a physiotherapist before studying medicine and surgery, giving him specialised training in musculoskeletal function and rehabilitation.
Dr Bradshaw focuses his clinical practice and training on hand, wrist and elbow surgery. He completed his microsurgery certificate course in Singapore in 2015, wrist arthroscopy course in Taiwan in 2015 and, hand and forearm flap closure course in Sydney 2015.  He also regularly attends and presents at international hand surgery conferences. He also has considerable experience in general orthopaedic trauma and knee surgery.
Dr David Bradshaw welcomes both public and private patients and is dedicated to working on the Central Coast.
QUALIFICATIONS
MBBS(Hons), BAppSc(Physio.), FRACS(Ortho.), FAOrthA
SURGICAL TRAINING FELLOWSHIPS
Australian Hand Surgery Society & RACS (Hand Surgery)
MEMBERSHIPS
Member of the Australian Medical Association
Member of the Australian Hand Surgery Society
Member of the Australian Society of Orthopaedic Surgeons
CONSULTING LOCATIONS
HOSPITAL APPOINTMENTS
Gosford Private Hospital
Gosford Public Hospital
Wyong Public Hospital